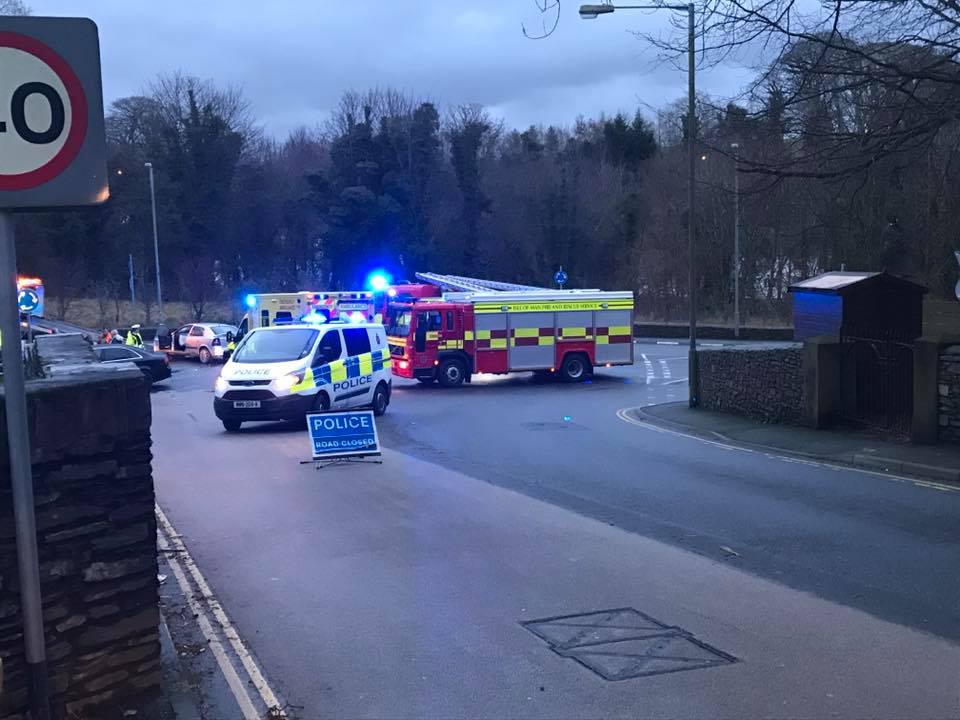 The emergency services spent around half an hour dealing with a crash involving three vehicles on a busy route into Douglas yesterday.
The incident at Braddan Bridge happened shortly before 5.30pm and saw police, the fire and rescue service and ambulances attend the scene.
One person was taken to hospital, although no serious injuries were reported.
Police are asking anybody who saw what happened to contact police headquarters.