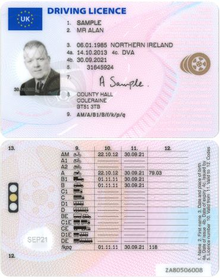 Your driving licence is a precious commodity - don't lose it.
That's the final warning from police as thousands of bikers prepare to the leave the Isle of Man as TT 2015 comes to an end.
Throughout the two-week festival officers have stopped numerous motorists for riding beyond their limits.
On Thursday a biker was stopped in Kirk Michael - Sergeant Andy Pailor told us why:
He was handed a £120 fine and given three penalty points - Sergeant Pailor says it simply isn't worth the risk: