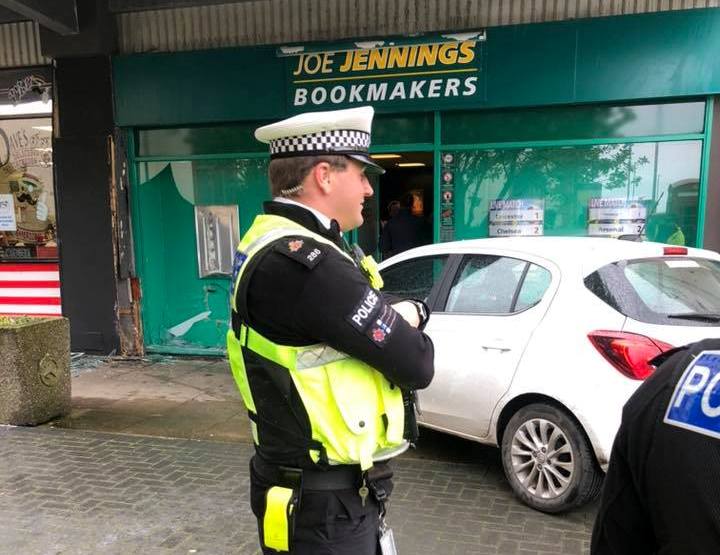 Police are investigating after a car crashed through a shop window in Ramsey.
Officers say the incident happened on St Paul's Square when a white car hit Joe Jenning's Bookies.
One person received minor injuries.
Around 100 yards of Market Hill is currently closed.
Police say it will remain shut for up to six hours as they probe the incident.