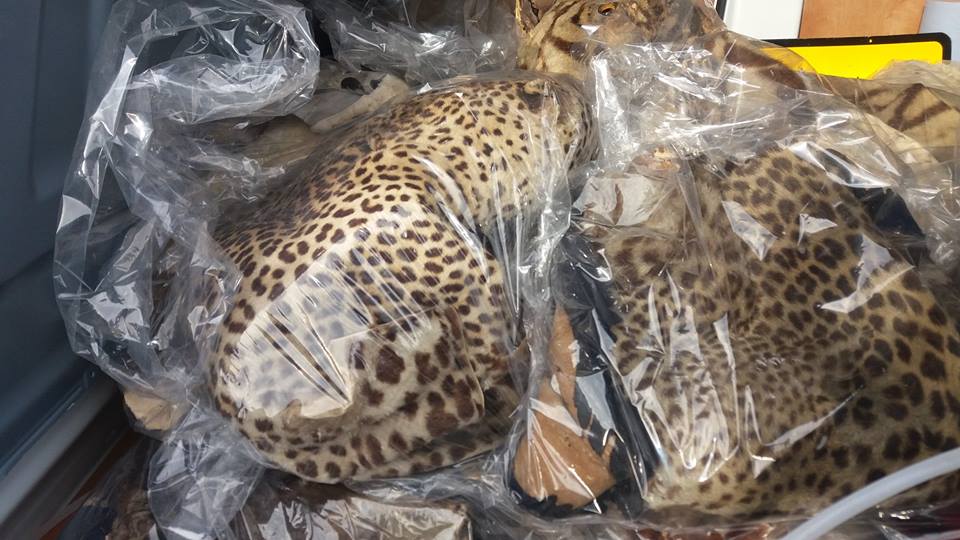 Police say an investigation's begun after uncovering what could be a stash of illegal animal skins.
The Northern Neighbourhood Policing Team says it joined forces with Customs and Excise officers to seize a number of items this week.
In a Facebook post, police say the skins could be illegal under the Convention on International Trade in Endangered Species.
They say the skins will now be examined as investigations continue.