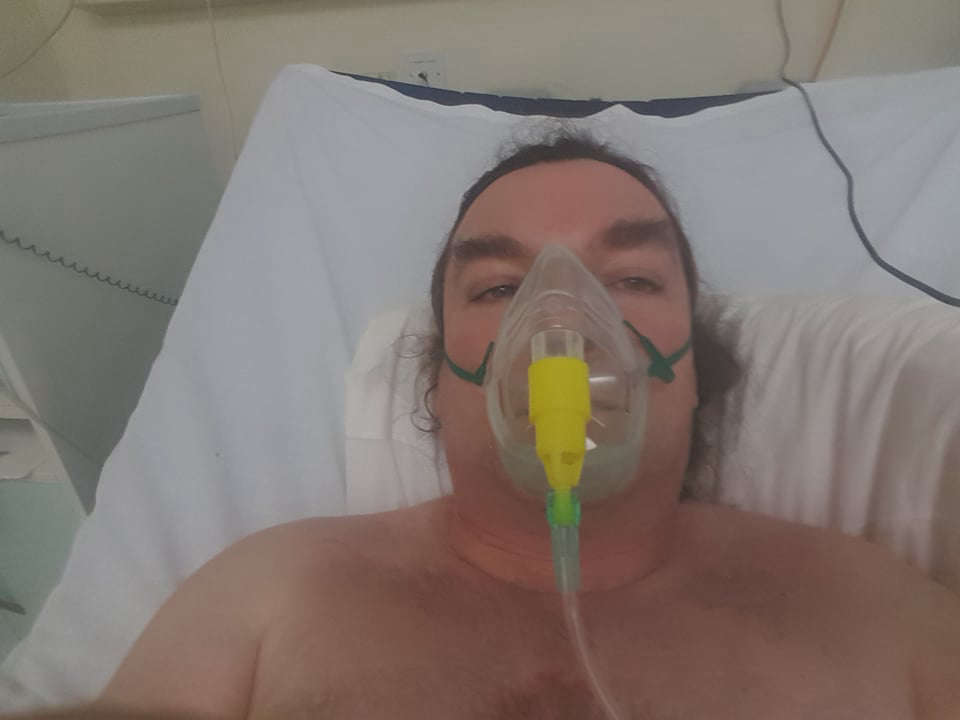 A man in Noble's hospital with COVID-19 says hospital numbers are higher than being reported.
Tommy Harrison from Peel was admitted to the COVID ward six days ago after contracting coronavirus two-weeks ago.
He told 3FM that the ward, which has 21 beds, is full- while the Manx government said there are 18 people in hospital and 2 in ICU.
Mr Harrison explained that the published data only reflects the number of patients still testing positive but there are many others, technically COVID-free, who are still being treated on the ward.
That claims Mr Harrison, is not an accurate reflection of what's happening.
"You will not see me on the COVID stats anymore as I'm deemed to be COVID free.
"Even though the ward is full, they will only share the numbers who are testing positive. You are not getting the true numbers.
"If someone can forward this to David Ashford, I'm still here and I'm fighting for my life. The person in the bed next to me was on a ventilator and died, it's hell in here," he added.
"Maybe Mr Ashford would like to come up here and see for himself.
"The nurses are brilliant and they've been told not to say anything but the government is lying and I want people to know the truth".
3FM has Tommy Harrison's full permission to report on his Facebook post.
3FM has contacted the Department of Health for a response.