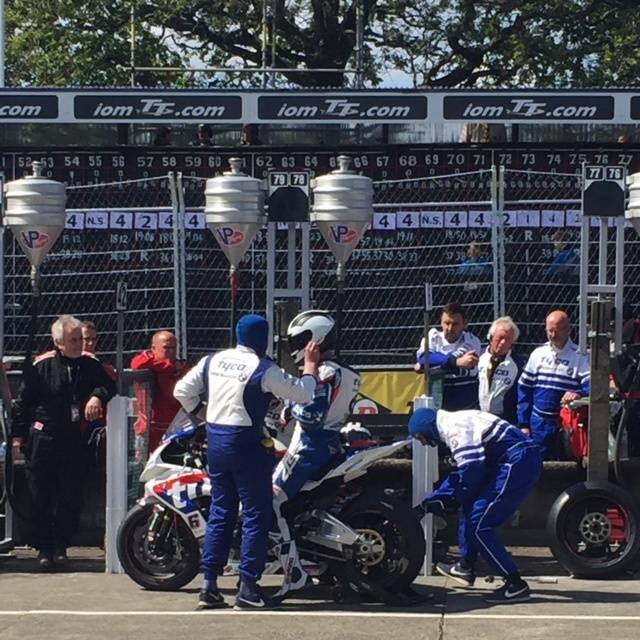 William Dunlop in the Superbike pits
William Dunlop has crashed out of this year's TT 2015.
He came off his bike yesterday morning at Laurel Bank during a practice lap.
He suffered extensive bruising and a broken rib and has now been ruled out of competing again this week.
Tyco BMW say Dunlop has asked teammate Guy Martin to ride the Victory TT Zero bike to honour his commitment to the team.