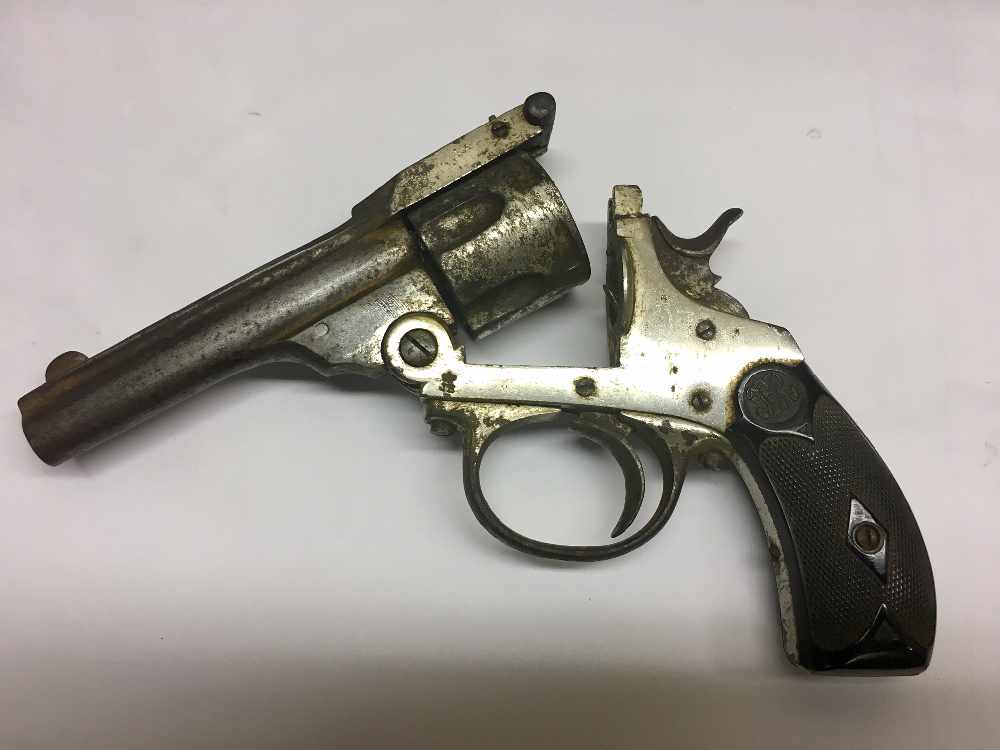 The revolver was handed in to Police Headquarters this morning
A revolver - which could have been the catalyst to a murder in the 1800's - has been handed in to police on the Isle of Man.
The .32 calibre revolver was dropped off at Police Headquarters in Douglas this morning as part of a weapons amnesty.
The person who handed it in - who can remain anonymous - believes it was key to a murder which happened at the British Hotel on Douglas Quay.
It's claimed a man pointed the weapon at his wife who in turn stabbed him to death with her hat pin.
Officers say they're trying to see if that story stands up.