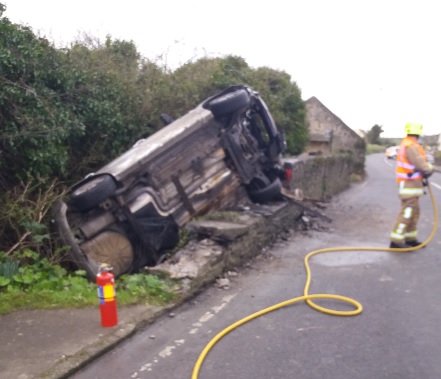 Members of the public have been thanked for their help after a crash in Colby yesterday. 
At around 4pm a car crashed through a wall, rolled and caught fire near to the junction of Colby Glen Road.
A passer-by removed the driver and gave them first aid and the fire was also extinguished before emergency services arrived.