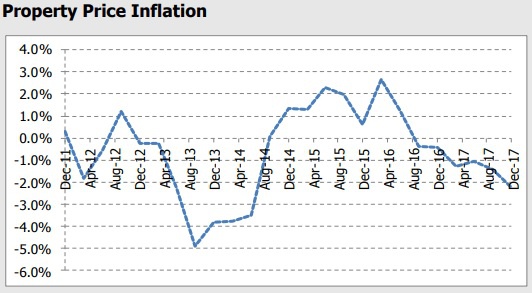 Property prices on the Island continued to dip at the end of last year, according to the latest figures from the government.
The Council of Ministers' quarterly economic report for the last quarter of 2017 shows house prices fell at their fastest rate since August 2016.
And the data also shows the number of houses sold dipped sharply at the end of the year.
Meanwhile, the number of flats sold between last September and December also dropped.