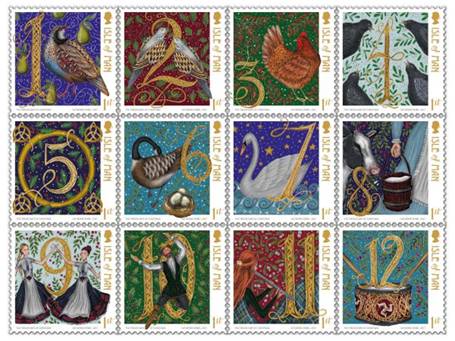 The Island's post office has unveiled special Christmas stamps designed for the festive season.
The stamps are based on 'the Twelve Days of Christmas', with each stamp representing one of the verses in the carol.
Designs include twelve drummers drumming and a partridge in a pear tree.
The stamps, designed by artist Catherine Rowe will be released on October 19.