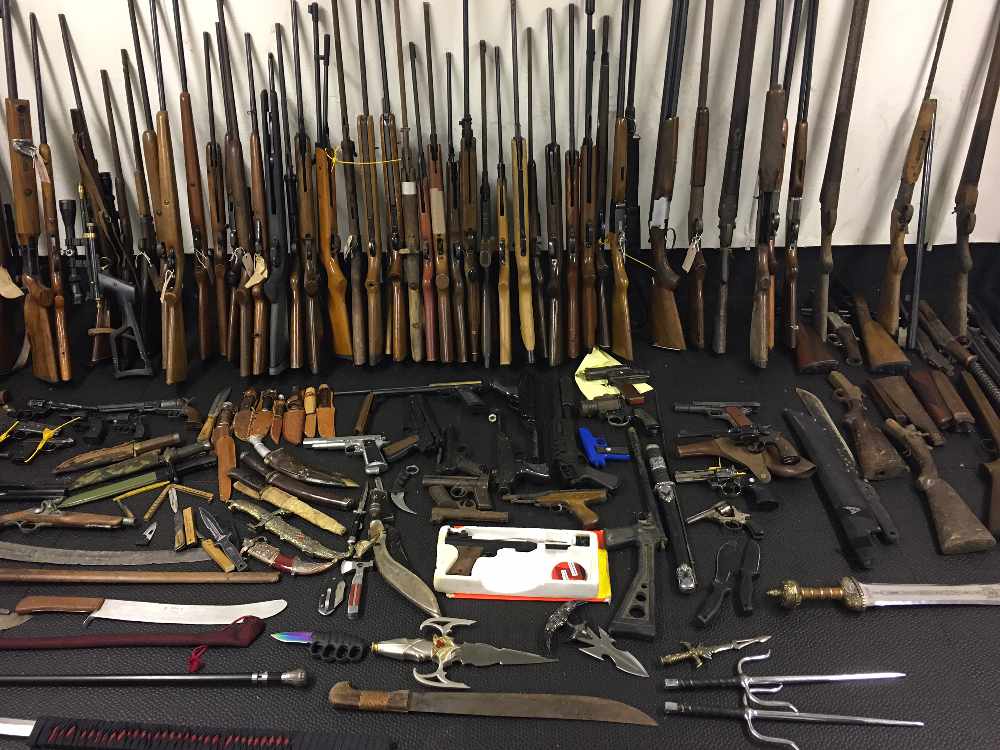 Those who possess firearms, ammunition or weapons on Island will be given the chance to hand them to authorities - with no questions asked.
The constabulary is holding a weapon surrender programme from Saturday (July 20) until Sunday, August 4 allowing people to turn the items in.
Officers say bins will be put in place at stations across the Island for them to be disposed of.
They're asking anyone handing them over - which can be done anonymously - to transport them appropriately so as not to cause alarm and that they're secured, made safe and any ammunition removed from firearms.
Police took to social media this week to release details of the programme.