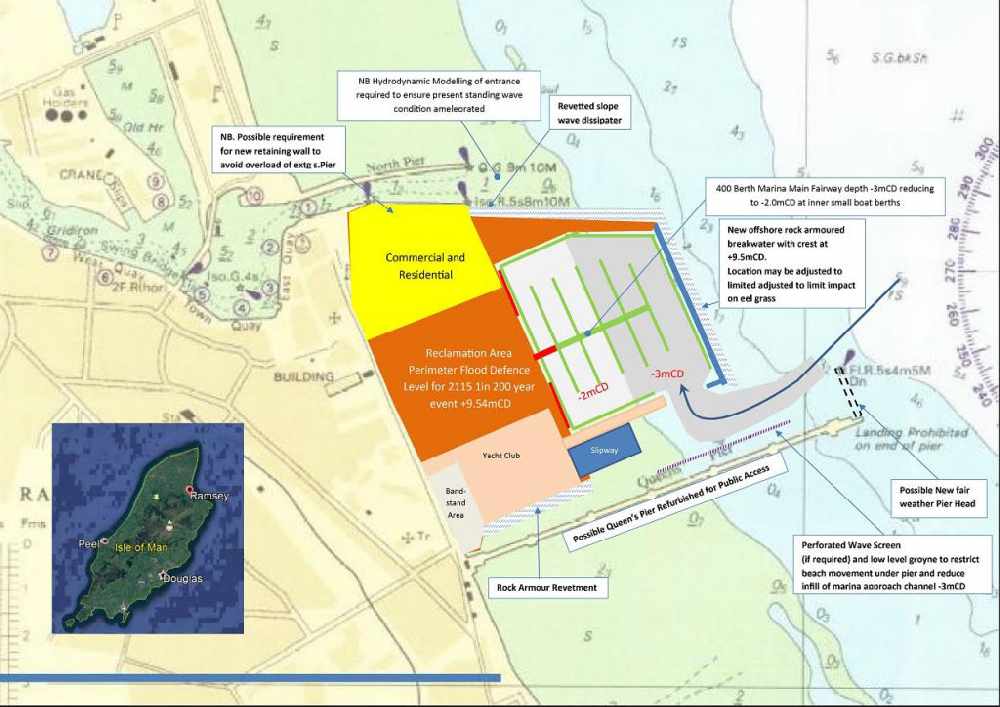 Plans for a 400-berth yacht marina in Ramsey have been put forward this week.
Ramsey Marina Ltd. - who have submitted the proposals - says it's estimated the project would cost around £100million.
The application - which also includes 200 residential units - has been released after presentations were made to the Tynwald Select Committee looking into the Harbours Strategy earlier this week.
If approved, the site would be based at the beach between the South Pier and Queens Pier.