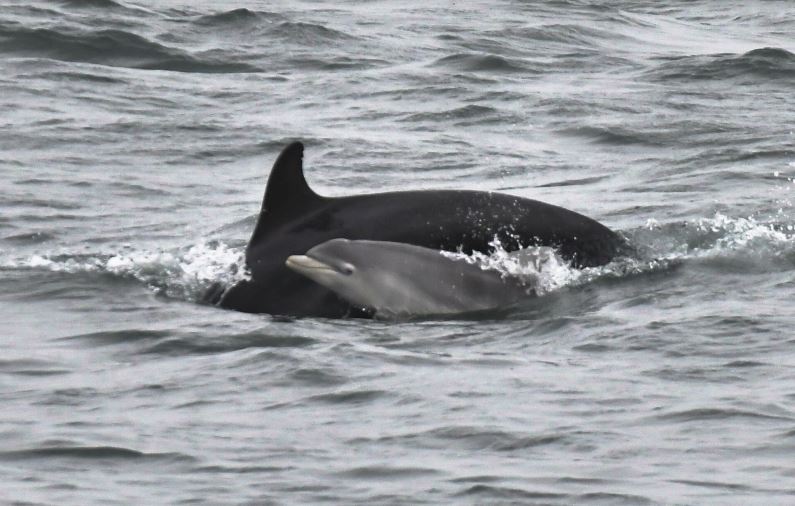 Peel's newest resident - a Dolphin calf has been named Starlight.
It comes following two dolphins - the mother, Moonlight, and her baby being spotted in Manx waters in recent weeks.
Manx Whale and Dolphin Watch then invited people to sign up and put in their name suggestions for the calf with over 160 entries.
The charity, based in Peel, shortlisted five of those entries - but Starlight came out on top.
Other suggestions included Tosha, Soilshey and Sunbeam.