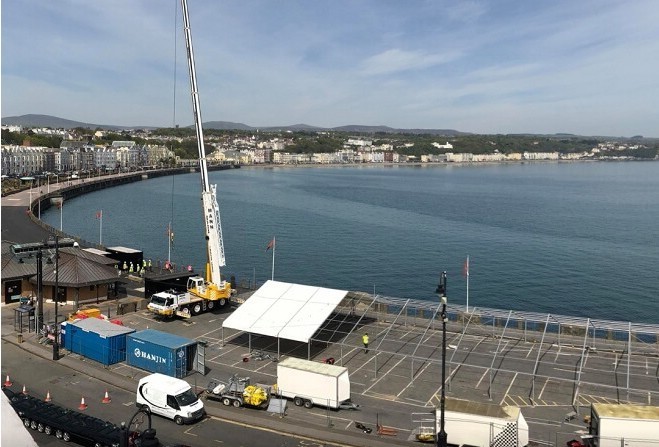 The Hooded Ram 'fully intends' to return to the bottleneck car park in Douglas to provide TT entertainment in 2020.
No events took place at the site during the festival this year, after the brewery's application to secure officials for the fortnight was refused by licensing courts.

Despite this, the Hooded Ram is still contractually obliged to pay for use of the facility this year, after it signed an annual licence with Douglas Council in February.

The brewery's intentions were revealed in a written answer by Council Leader David Christian to queries by councillor John Skinner.

It's understood talks between the local authority and the brewery will continue over use of the site in future.

If the Hooded Ram chooses not to sign a licence for 2020, Mr Christian says the Council can seek 'alternative uses of the car park'.