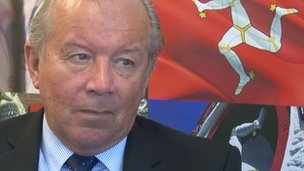 Chris Robertshaw MHK
Public sector workers and politicians will have to start paying more for their pensions to bridge a "funding gap".
A new report says the Government Unified System, which was introduced in 2012, hasn't achieved the savings expected.
For Tynwald members it would mean their contributions double to 10 per cent for newly elected members and 15 per cent for others.
Policy and Reform Minister Chris Robertshaw says they can't be exempt:
Government workers would be expected to increase their contribution by three per cent - the retirement age would also rise from 55 to 58.
Mr Robertshaw says he understands this won't be welcomed by everyone: