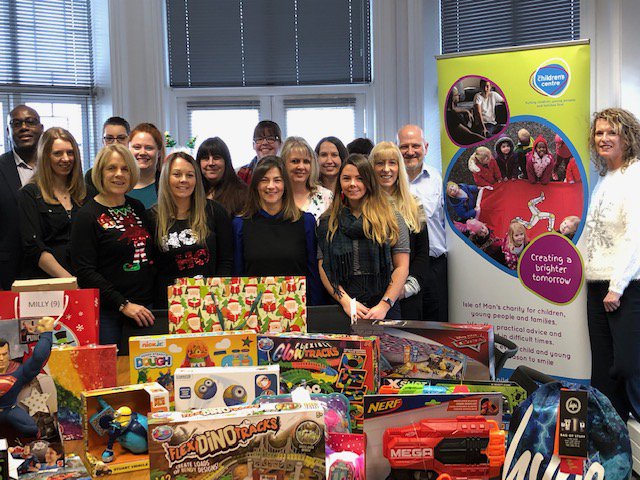 An Island charity is thanking two companies that brought gifts to families this Christmas.
Instead of doing their 'Secret Santa' gifts for colleagues - firms Maitland and Contractor Service Group gave presents to families supported by the Isle of Man Children's Centre.
The centre says it's 'astounded' by the gifts received and that they make 'a real difference'.
The organisation - based just outside Douglas - currently assists 38 families with 104 children through its charitable services team.