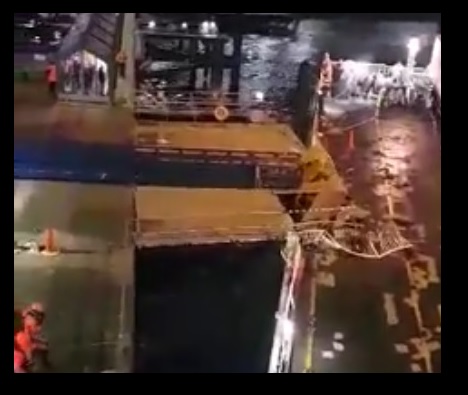 The Steam Packet Company says it has no concerns over the competency or expertise in the handling of the Ben-my-Chree on Sunday.
It's after the vessel crashed into King Edward Pier whilst berthing - no one on-board was injured and the damage to the boat was 'superficial'.
A video of the crash, taken by a passenger onboard, was posted on social media - it's since been shared more than 10,000 times.
Some people took the opportunity to criticise the company - however chief executive Mark Woodward said he believes the situation was handled well: