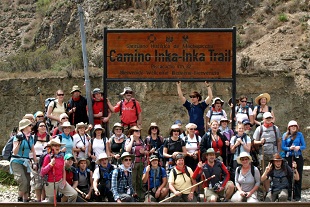 There's chance for member's of the public to go on a trip of a lifetime this year - and raise crucial funds for the Children's Centre in the process.
This autumn the Centre is heading back to Peru to tackle an Inca trail around the Andes having previously done an expedition to the South American country in 2009.
The event's organiser Mark Eastham spoke to 3FM to give us the details on what those taking part can expect (see audio).
Despite not happening till November, the official launch of the trip is on Wednesday, February 15 at 6pm at the Children's Centre in Douglas.
Anyone interested in taking part in this year's expedition is asked to contact Mark in advance on 676076.
You can also visit their website at www.thechildrenscentre.org.im