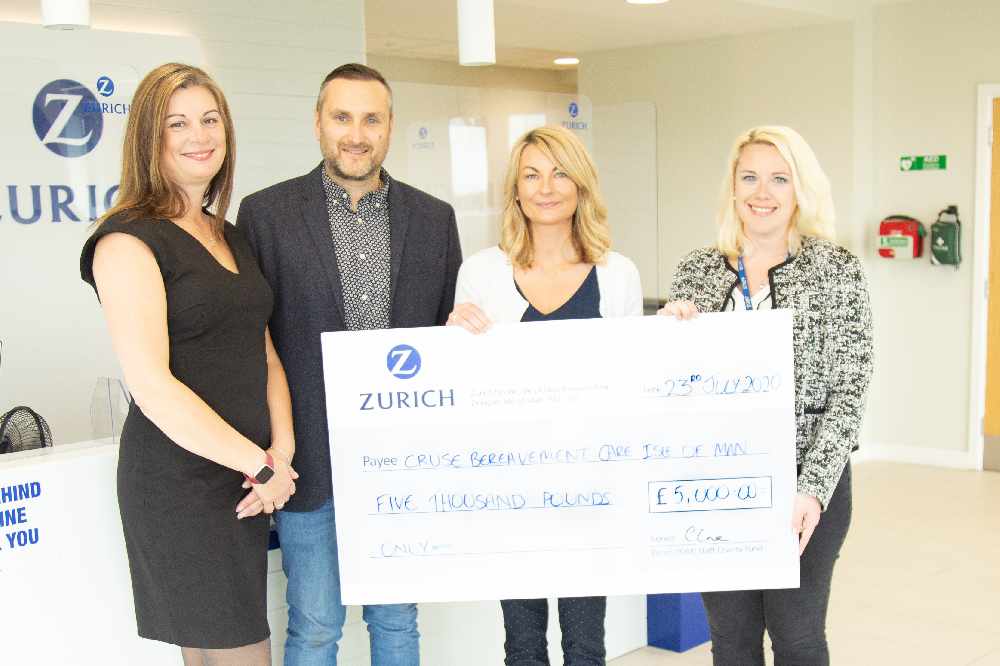 Zurich International is partnering with a local charity which helps Island people of all ages cope with the loss of loved ones.
The organisation has announced it's linking up with Cruse Bereavement Care Isle of Man to help the charity access expert help to support their emotional and mental health and wellbeing.
Cruse Bereavement Care currently relies heavily on volunteers and fundraisers and right now is looking for people who could fill admin and office support roles as well as those who could organise events to raise awareness.
It's also partly funded by a grant from the Department of Health and Social Care, but also relies heavily on other donations to run its free services
It's Chief Executive, Amanda Cafearo, says: "We're extremely grateful that a such a trusted and respected global business has decided to help us to get the message out about the services we offer.
"It's a great boost which will allow us to raise awareness of our one-to-one bereavement support, specialist services for children and young people, support groups, plus freely available advice and information about all aspects of bereavement and end of life matters."
Meanwhile, Head of International Markets for Zurich International, Nigel Simpson, adds: " We will be using our online and social media channels to promote Cruse's services to our life and savings customers.
"We're also looking to create volunteering opportunities for our employees. It's a great partnership which will enable Cruse to help even more bereaved individuals and families when they need it most."