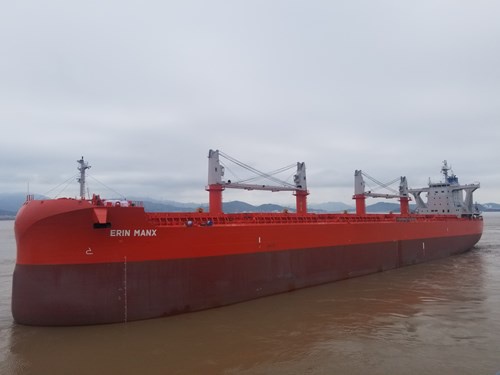 Isle of Man Ship Registry has strengthened its ties with a Manx-based ship owner which has expanded its fleet.
MX Bulk Management has announced the delivery of its new 64,000-tonne carrier the 'Erin Manx' - named after the town of Port Erin - which will be registered at Douglas port.
Ship Registry Director, Cameron Mitchell, says MX Bulk typifies the type of business they want locally to 'provide high quality jobs and world class expertise in the Isle of Man'.
MX Bulk has named all of its ships around the Isle of Man theme - its other vessels are called 'Scarlett Manx', 'Isabella Manx' and 'Mona Manx'.