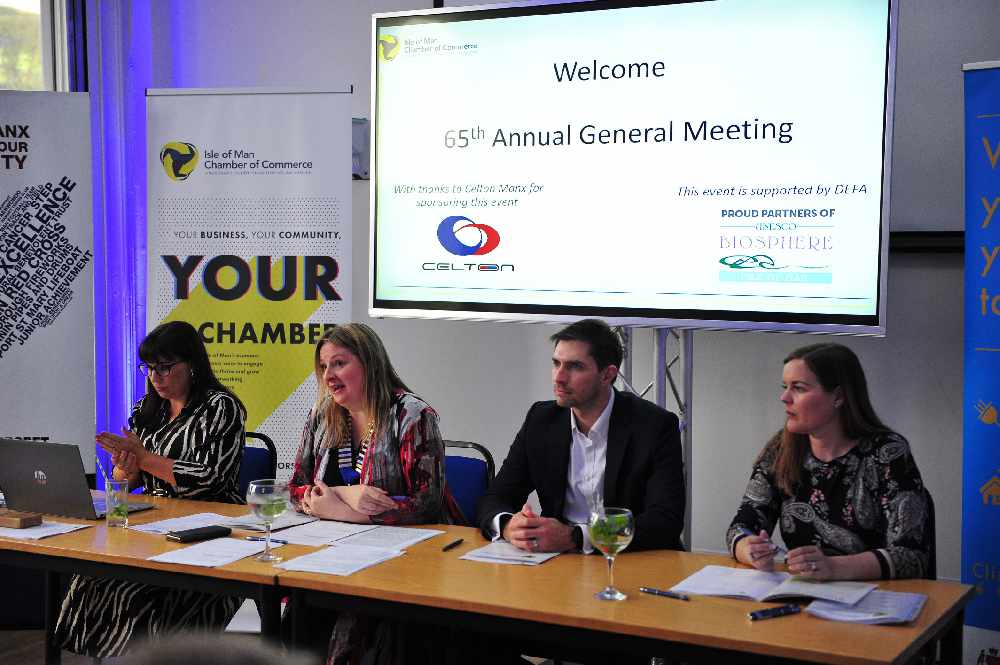 New faces have joined the board at Isle of Man Chamber of Commerce following the organisations' AGM last week.
The organisation held the event at The Nunnery in Douglas last Friday.
The occasion saw Chamber President, Caren Pegg, announce the organisation's key objectives and strategy for 2020/2021, and explained Chamber's business manifesto for members to take forward.
Meanwhile, Director of IT at Hansard, Deb Byron, and Managing Director of Auxesia, Stuart Colligon, took up positions on the Chamber board, whilst Alex Scott took up the post as Digital Sector Lead.