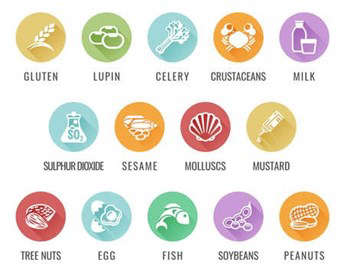 Image: IoM Government
New rules for businesses about food allergy labelling could save lives when they're introduced next month.
The Department of Environment, Food and Agriculture says the Prepacked for Direct Sale Food rules will mean clearer labelling on things like sandwiches and pizzas.
From October 1, business will have to label items with an ingredients showing any of 14 allergens which have to be declared by law.
Allergens will have to be emphasised on the labels - currently, the information can be supplied verbally by staff.