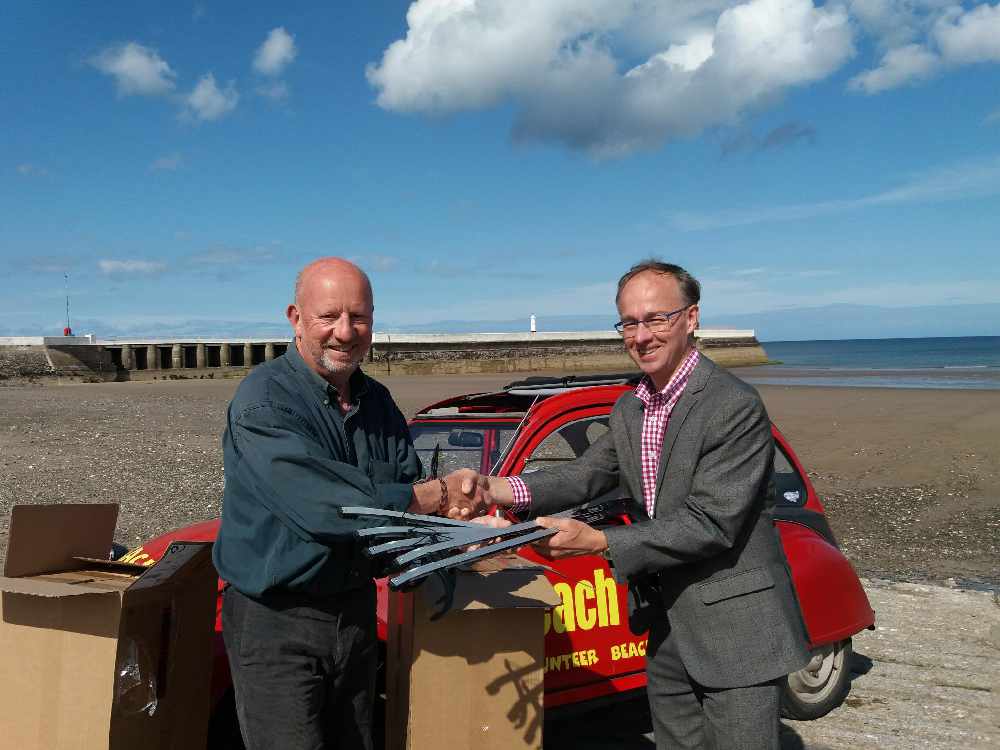 Manx Utilities is offering support to an Island charity working to keep Manx beaches in top condition.
The authority is assisting Beach Buddies by providing the charity with new litter pickers to carry out their cleaning activities which take place frequently on weekends.
Beach buddies has attracted over 15,000 volunteers to its cause since 2013 and has received international recognition for its work.
Founder of Beach Buddies, Bill Dale, says: "The litter pickers are a very important part of our equipment, and go down particularly well with the many school children who join us every year.
"This donation helps us continue our work all around the Island, and it's a great example of how Government, the community and charities can work together for the benefit of the Isle of Man and our growing worldwide reputation for protecting the environment."
Meanwhile, Chair of Manx Utilities, Tim Baker MHK, adds: "Manx Utilities has committed to bring clean beaches to the Isle of Man by eliminating raw sewage to sea.
"We are delighted to assist Beach Buddies and their volunteers with essential equipment that helps achieve this important role."