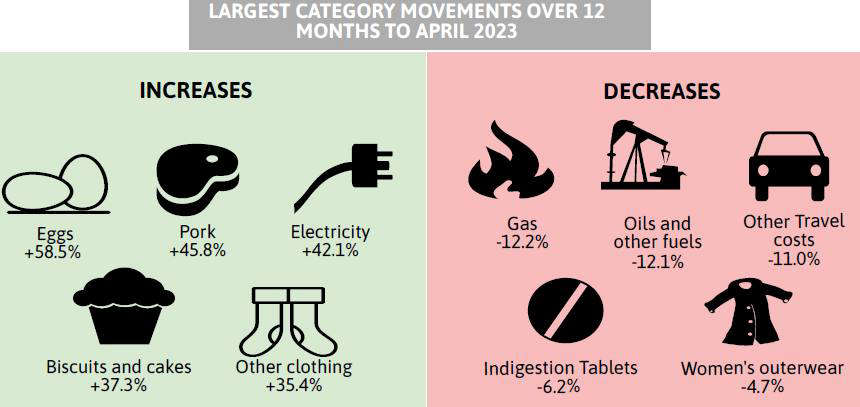 Inflation on Island currently stands at 8.5 per cent.
That's down from 9.1 per cent, despite soaring food and drink prices.
Eggs for example are nearly 60 per cent more expensive than this time last year.
Further, restaurant and hotel prices have risen by nearly 16 per cent, as well as alcohol and tobacco - which have jumped by 10 per cent.