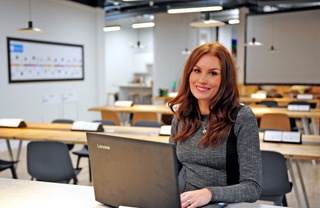 An advisory service has already helped dozens of businesses during the Coronavirus pandemic.
The Business Advisory Service (BAS) was launched by Isle of Man Chamber of Commerce last month offering guidance from its members to companies on numerous matters including tax, accountancy, health and wellbeing, and marketing.
Jessica Kitchin, who's spearheading the service, says along with the practical advice available, mentors have helped businesses with the mental impact of the COVID-19 situation providing moral and emotional support.
The BAS service is free and open to all Isle of Man companies and can be found online at www.iomchamber.org.im .