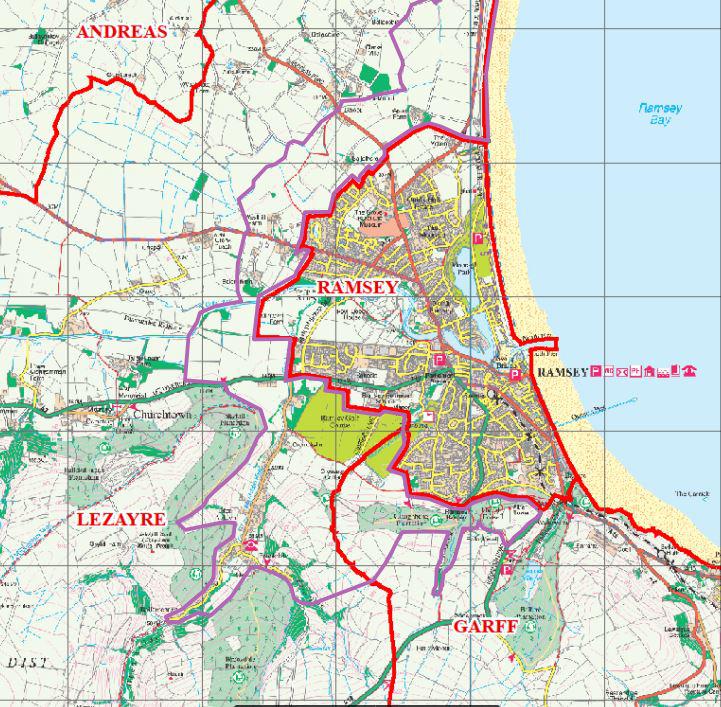 Residents in Garff have been told they'll be defended from any rise in rates.
It comes in the wake of a planned boundary extension which would see Ramsey annex part of Maughold.
Commissioners in Ramsey say they want the land for development, however, their Garff counterparts claim the area suggested is unsuitable to build on.
Members say, although the proposals would have little impact on their finances, they are committed to preventing residents from 'the imposition of any additional financial burden'.
In a statement, Garff Commissioners said: "At the meeting of the Board of Garff Commissioners on the 7th of October the proposals from Ramsey Commissioners to extend the Town's boundary were noted and considered.
"Members discussed the criteria put forward by Ramsey Commissioners in recent press releases which seek to justify the proposal by referring to the lack of development land in the Town as the primary reason for the annexation. Whilst acknowledging the reality of this situation in Ramsey, the Board noted that the land in Maughold is primarily protected woodland and steep hill-land that would be unsuitable for built-development and would also be deemed unsuitable for development in Planning Policy terms.
"The financial consequences of the proposals were also discussed. Due to the topography of the land there are less than a handful of properties in the area and it was noted that the effect on Garff's rate income as a local authority would be negligible. Members expressed concern however that the residents of these isolated properties would face significant increases in rate charges should Ramsey be permitted to expand. The Garff Board questioned the benefit that would be gained by ratepayers in any of the authorities if the proposals were progressed and expressed themselves to be firmly committed to defending their residents from the imposition of any additional financial burden.
"Members concluded their discussion of these matters by resolving that the statements issued by Ramsey Commissioners contained insufficient explanation or justification for annexing the areas of Maughold that had been identified in the mapping.
"Members also recognised that the request for boundary extension will have a much more significant effect on the residents of Lezayre Parish and agreed to engage in consultation with their neighbour in due course should the proposals be progressed by Ramsey.
"The Commissioners also noted that Ramsey Commissioners have recently stated in press releases that they are in communication with both Garff and Lezayre. The Board felt that this statement was misleading as no direct discussions or communications had taken place between the Board of Garff Commissioners and the Board of Ramsey Commissioners. The Commissioners resolved, however, to consider discussing the matter with the Board of Ramsey Commissioners should that be deemed necessary by both parties.
"In the longer term the Board of Garff Commissioners look forward to engaging in any Public Inquiry process that is brought forward regarding local authority boundary changes."