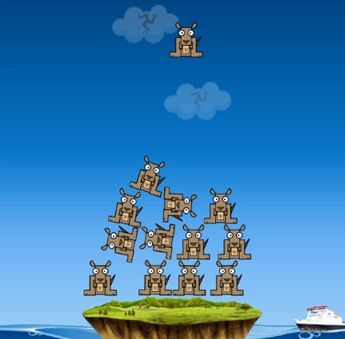 A new Manx-themed game for mobile phones is asking people to rescue the Island's wallabies.
Isle of Wallaby has been released for Android and Apple phones by Iain Taylor and gives players 45 seconds to drop as many wallabies as possible on the Calf of Man.
It's currently available for free on Google and Apple phones.