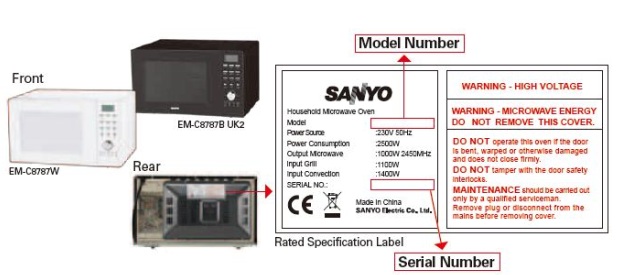 The Isle of Man Office of Fair trading have made the public aware of a potential safety hazard with a brand of Sanyo microwave ovens.
A possible defect has been discovered in thee microwaves which were manufactured from February 2010 and sold in the UK from March 2010 upto the present.
The hazard relates to the potential of electricity leakage which may potentially cause a severe electric shock.
Only models with the serial numbers EM-C8787B UK2 and EM-C8787W are affected.
If you have one of the affected machines you're urged to disconnect it and stop using it immediately, contacting Sanyo for more details.