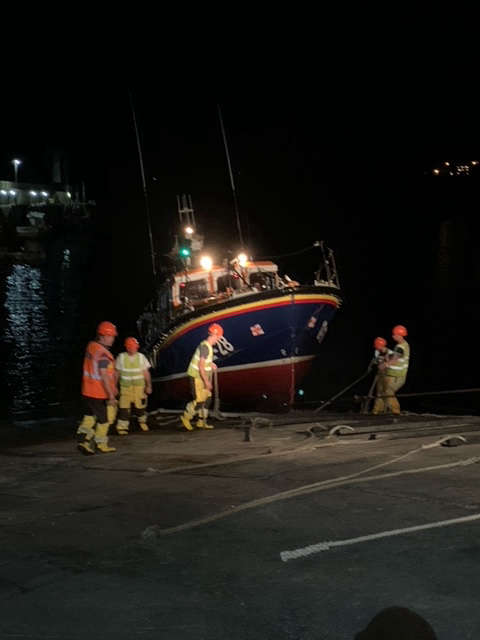 Peel Lifeboat was called out last night after a group of 12 paddle boarders got into difficulty near Glen Wyllin.
One of the group had called 999 after drifting out to sea but they all made it to safety just after the lifeboat was launched.
The message from the RNLI during the hot weather is: If you're planning to get into the sea be prepared.
Check the tide times, carry a phone or VHF radio in a waterproof pouch and tell others of your plans and whereabouts.
Volunteer coxswain Mike Faragher said the lifeboat crew set out from Peel but were stood down by the Coastguard when the group managed to make their way back to safety.
Mike said: 'It was a shout with a good outcome and our crew are all pleased for that. The paddleboarders did the right thing by having a mobile phone with them and calling 999 for help".