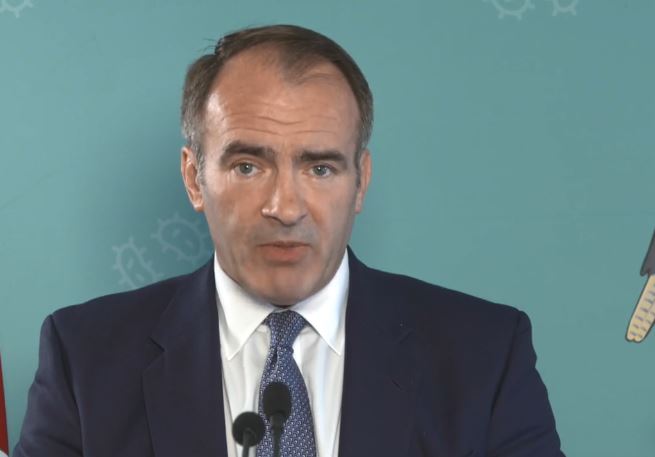 The results of an employment tribunal into the sacking of the Island's former medical director has 'damaged confidence' in government.
That's the admission from Chief Minister Alfred Cannan, who delivered a statement in Tynwald this morning, following the findings of the 'unfair dismissal' of Dr Rosalind Ranson.
Mr Cannan said he was unable to discuss aspects of the tribunal's findings in detail, but acknowledged it had raised a 'number of questions' regarding Government performance and culture.
The Chief Minister said he accepts shortcomings - even describing the government as 'too big and unwieldy'.
As a result, it was announced there will be a review into the Office of Human Resources and its effectiveness, with more information about how it will be undertaken expected by the end of the month.
It will also be up to Ministers if they wish to appoint Non Executives to provide more challenging levels of advice and scrutiny.
Mr Cannan revealed the government will be accelerating actions agreed by Tynwald in February 2021 on whistleblowing, and will be consulting on proposed new legislation.
Along with the review into HR, there will be an employee engagement program over the summer to determine how organisational communication and productivity can improve, with the outcomes being published in December.
The SAVE report commissioned by Treasury in 2017-2019 will also receive a 'renewed and urgent attention.'
The Chief Minister finished his statement by saying 'change will not happen overnight, but start and move with urgency,' stating he is laying out foundations and there is 'more to come.'