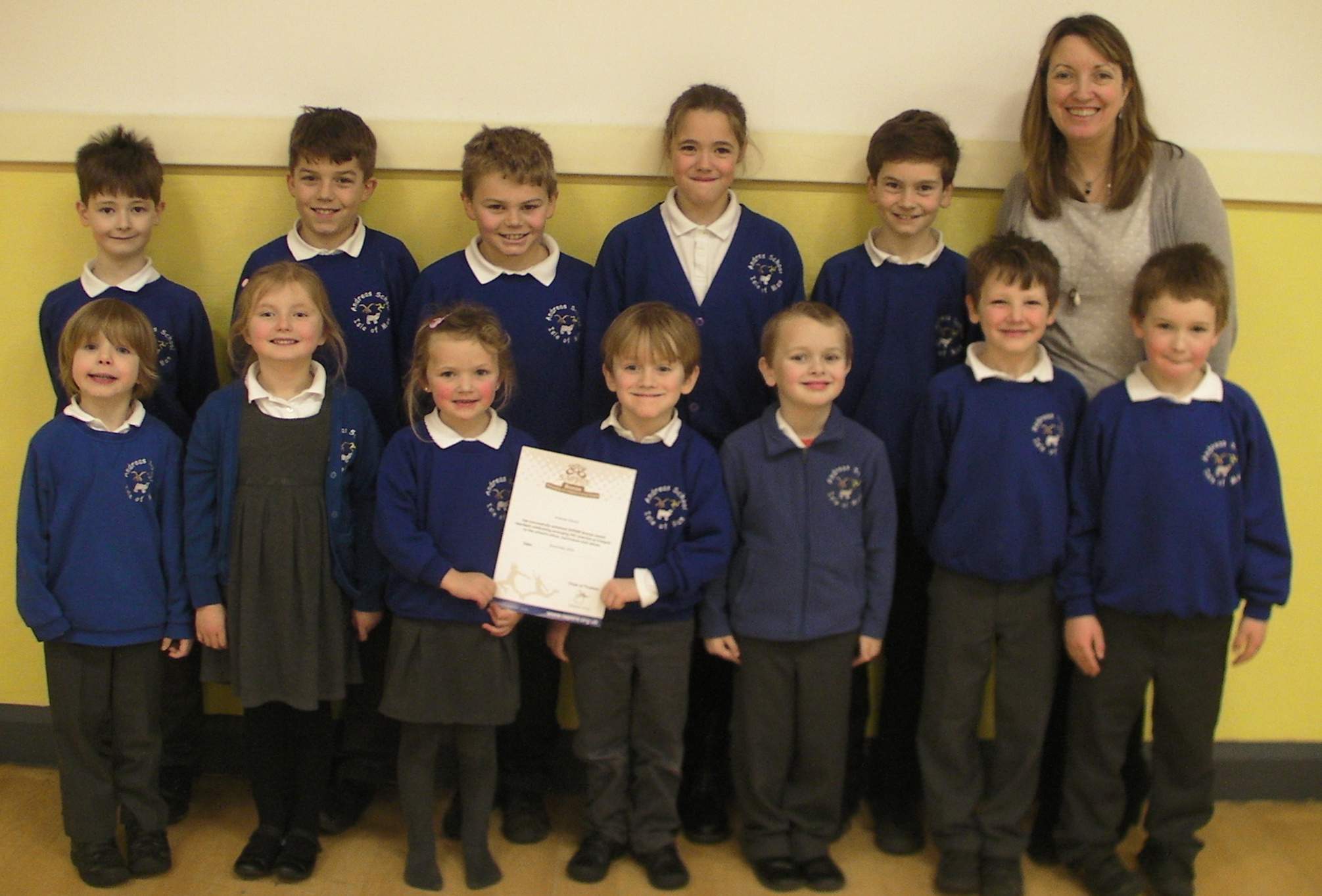 Pupils from Andreas Primary School with the award
Andreas Primary School has become the first Manx school to win a 'Philosophy for Children' award.
Professor Matthew Lipman designed the P4C approach to help children to become better thinkers - the school's been applying his principles since 2013.
Teachers provide stimulus like a poem or object which is then used to spark discussion and raise questions.
Headteacher Rachel Ashley says she's pleased with the bronze accolade: