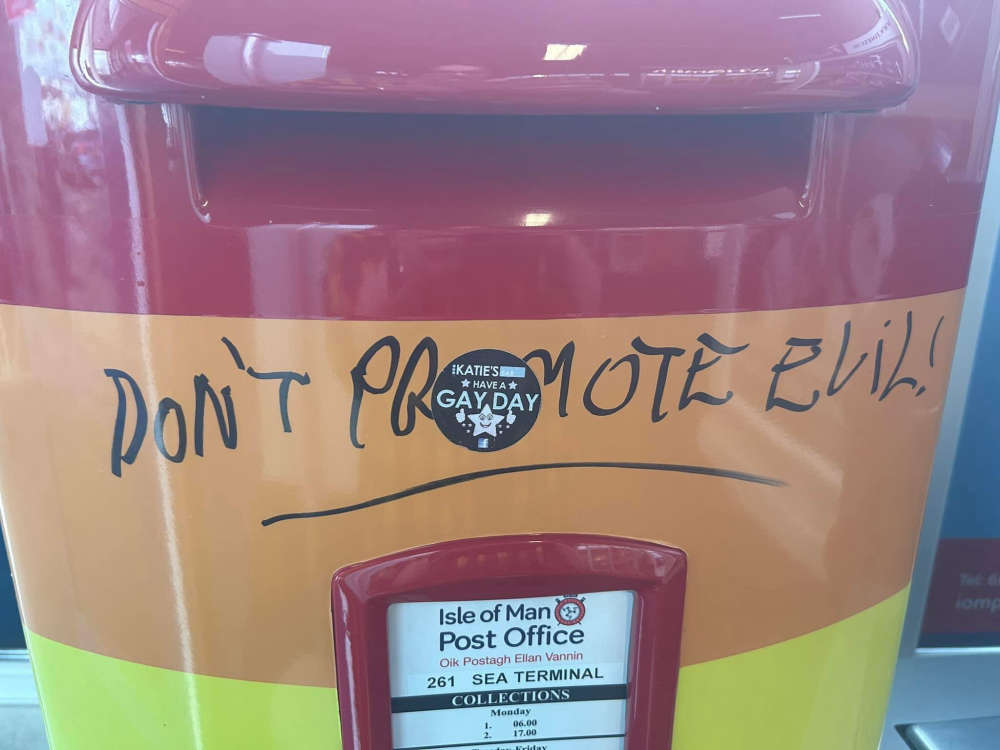 A 'Pride' Post Box - in support of the Island's LGBTQ+ community - has been vandalised.
The post box was first unveiled at the Sea Terminal back in 2021, to mark the Island's first Pride festival.
Now, someone has scribbled 'Don't promote evil' in what looks like black marker across the box.
A 'have a gay day' sticker has since been placed over the writing.
Local man Lee Clarke-Vorster has described it as a 'sad day'.