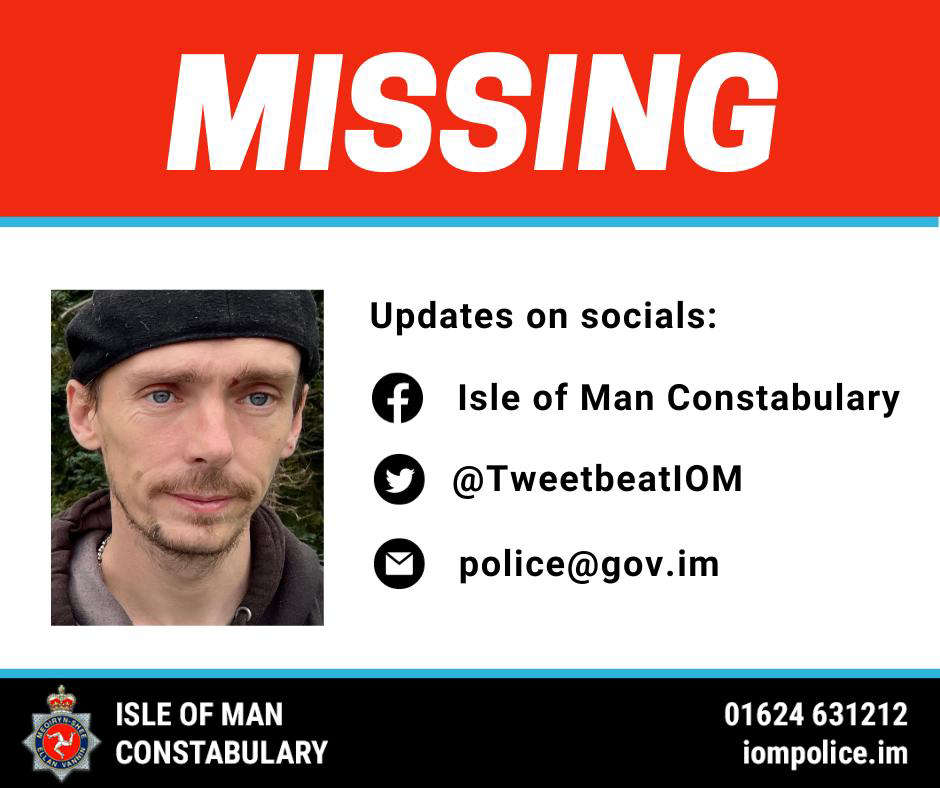 The police have appealed to people in Ramsey to remain vigilant as they work to locate missing person, Jamie Barrow.
39 year old Jamie has been missing since Sunday night; he was last seen in the area of Brookhill Road at around 10.50pm.
He was said to be wearing a black hoodie and black and grey work trousers.
Anyone in the Brookhill area is asked to check their doorbell, CCTV or dash cam footage around the time stated, to see if there's anything that could offer clues as to Jamie's whereabouts.
Police have also advised that there will be an increased presence of search personnel in Ramsey, and ask the public to assist by checking their own garages, outbuildings or derelict properties on their land.
Officers add that any search of open areas should be left to trained personnel who will be conducting systematic searches in the area.
The police have reiterated that Jamie is not in any trouble, and they're looking for him to make sure he is safe and well.
Anyone with information is asked to contact Douglas Police Headquarters on 631212, or 999 if it's an emergency.