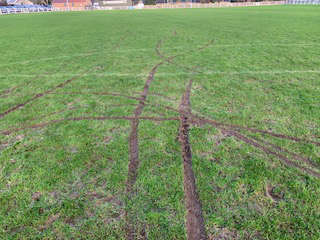 Police in the west of the Island are asking for the community's help after damage was caused to a football pitch.
St Johns AFC has had to temporarily re-organise planned sporting fixtures following the incident.
Someone had forced open a tethered gate, breaking the latch, and rode onto the pitch with something that caused deep ruts in the grass.
It happened sometime between 1pm on Saturday January 14 and 8am the next morning.
Anyone with information can contact PC Chris Butler at Peel Police Station.