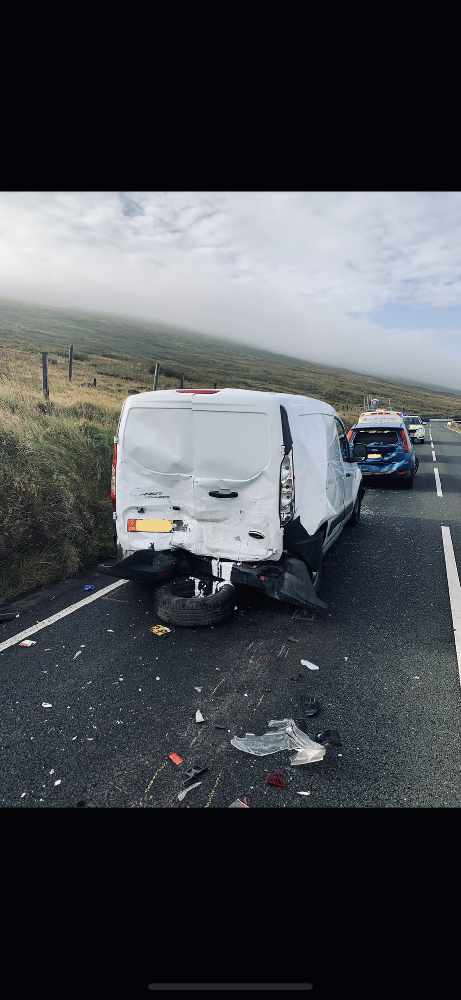 One person was taken to Noble's Hospital following a four-vehicle collision on the Mountain Mile yesterday.
The incident happened at around 8.40am when a vehicle went into the rear of a van which was in a line of other cars.
The van in question was shunted into the car in front, which as a result lead it to hit another vehicle.
No one else was injured in the incident.