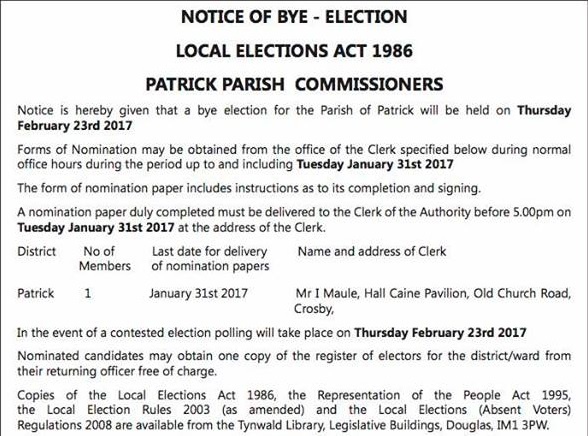 Patrick commissioners have asked people to stand for the local authority - for the fourth time. 
The board still has one seat free, and despite advertising three times nobody has come forward.
If you'd like to stand as a candidate, you have until Tuesday, February 28 to return your nomination forms.
If more than one person comes forward this time, the parish will go to the polls for a by-election on Thursday, March 23.