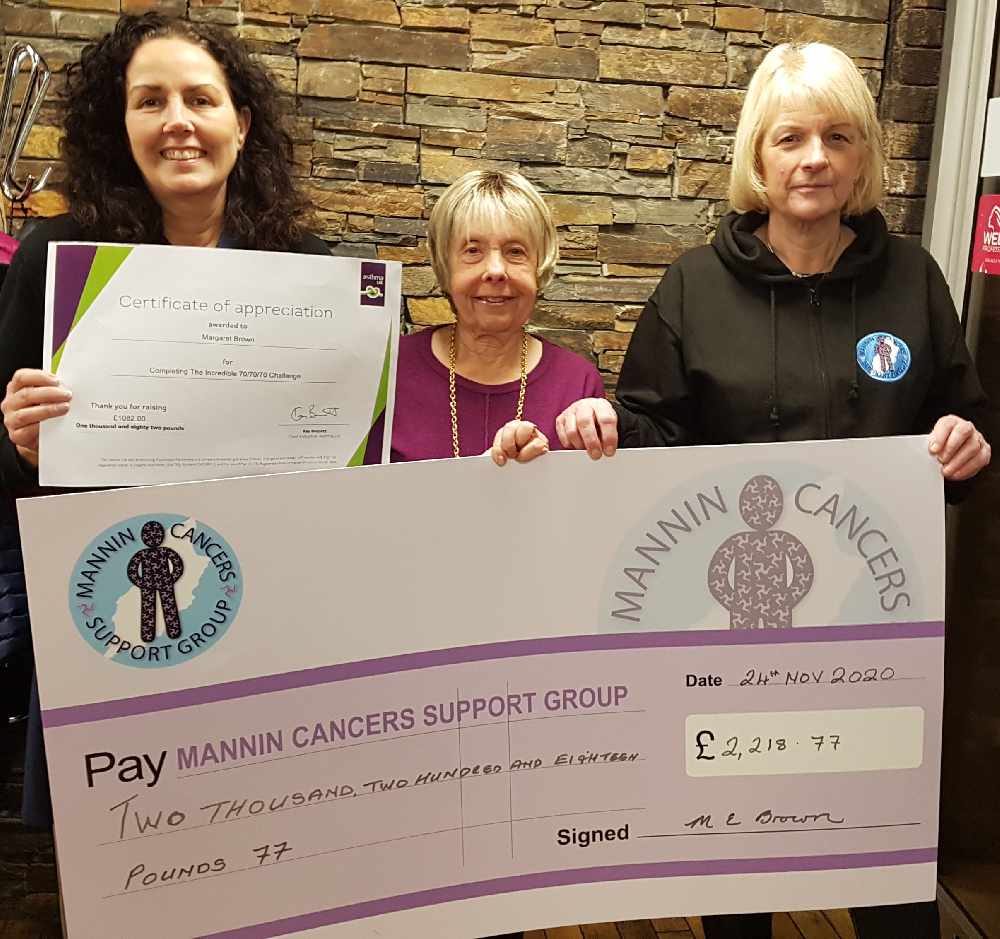 A 70-year-old Onchan woman who took on a triathlon this year has raised thousands of pounds for charity.
Margaret Brown of Buttermere Drive completed the mammoth challenge to mark her 70th birthday at the National Sports Centre in October - running, cycling and swimming for 70 minutes each to generate funds for Mannin Cancers and Asthma Research.
Her mission has now raised just over £3,300 for both causes - £2,218.77 will go to Mannin Cancers to help pay for the state-of-the-art scanning facility at Noble's Hospital with £1,082 going to Asthma Research.
Margaret says people are now asking what she's planning to do for her 80th birthday - but adds whilst she'll try to stay reasonably fit she's not planning anything too strenuous.