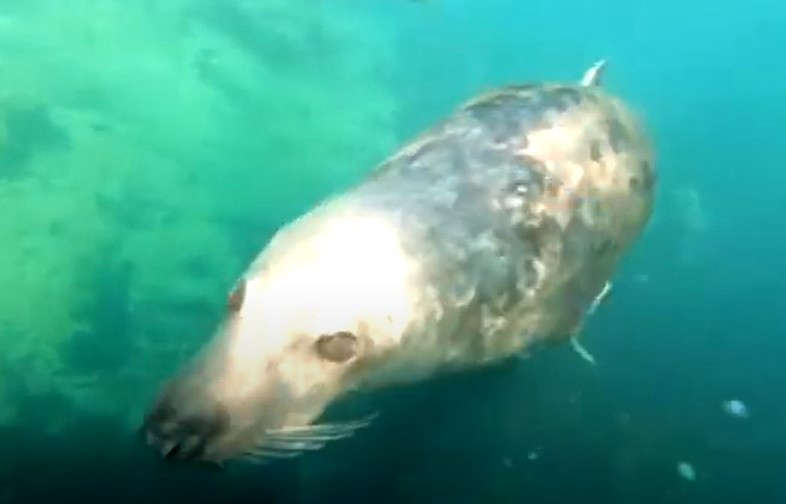 A new Youtube video is showing off a close encounter with some curious seals off the Island's coast.
The video was uploaded this week and shows a kayaker paddling in Manx waters.
But underwater shots show a group of seals following the craft, with one - nicknamed Henry the Hugger - embracing the boat.
You can watch the video on our website.