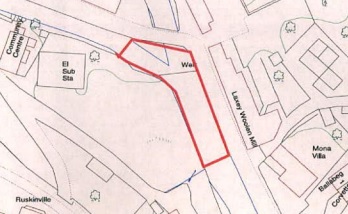 The Manx Utilities Authority has applied for planning permission to repair a weir in Laxey.
The organisation says it wants to rebuild the weir, which is in a poor state, and reconstruct its face.
The water feature in the village's river is under the bridge next to Laxey Woolen Mill on Glen Road.
In its application, the MUA says it would rebuild the weir using concrete and large boulders, leaving a passage for fish.