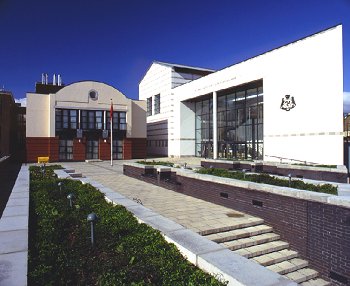 A Douglas man has admitted assaulting his lover after he felt he'd "outed him" to his friends.
57-year-old Shaun David Brennan, of Tynwald Street, left the man "bloodied and bruised" during an attack in the early hours of April 23rd.
Police were called to a flat on Clarence Terrace just after 5am where they found the victim with injuries to his head and face which required hospital treatment.
At Douglas Courthouse today Brennan admitted assaulting the victim causing him actual bodily harm.
The court heard the two men had met in a nightclub around two years ago and were in a "casual sexual relationship".
At around 2am that morning Brennan had attended the flat, after a text message invite from the victim, but was said to be in an "agitated" state.
He proceeded to push the man to the floor and began attacking him - the victim claimed "dozens and dozens" of punches were thrown which made him black out.
The prosecutor told the court Brennan had become "aggressive" because a friend had seen details of the message which revealed the nature of the duo's relationship.
He said Brennan had asked the friend to read the message for him because he didn't have his glasses on him - something which caused "embarrassment".
The court was told blood was found on a wooden ornament in the flat and it needs to be determined if it was used as weapon during the assault.
Brennan has been bailed until June 13th when it will be determined if a Newton Hearing is required.