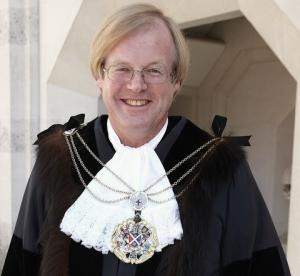 Lord Mayor of London David Wootton
As relations between Douglas and Westminster grow increasingly strained, the Isle of Man is preparing for the visit of the Lord Mayor of London next week.
David Wootton is visiting to learn about the Island's role as an international business and finance centre.
The Mayor's job is to promote London business and British financial services generally.
Chief Minister Allan Bell will welcome him when he arrives on Thursday for a one-day visit.
Mr Wootton will be briefed on various sectors of the Island's economy and finance sector regulation, as well as delivering the Chief Minister's International Lecture to guests at a business lunch in Douglas.