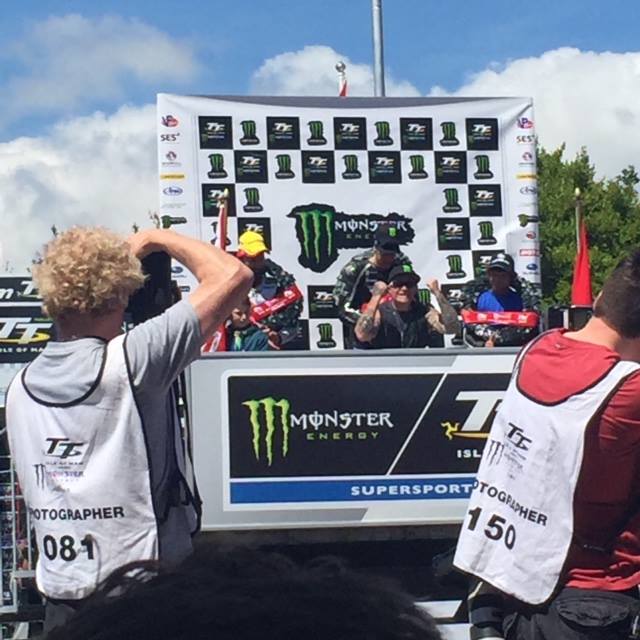 TT rider Ian Hutchinson says it's "amazing" to ride for The Prodigy frontman's racing team.
Keith Flint heads up Team Traction Control and on Wednesday was on the podium to hand Hutchy his third TT trophy of the week.
In an incredible return to form the Bingley Bullet won the Supersport race - earlier in the week he'd also taken victory in the first Supersport race and the Superstock.
Speaking afterwards Hutchy says the pairing came from a last minute request: