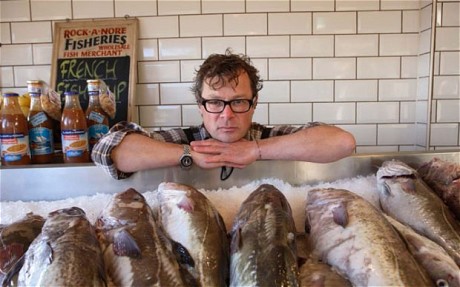 Popular TV Chef and presenter Hugh Fearnley-Whittingstall has been on the Isle of Man this week filming scenes for a feature on Scallop dredging.
In the past there have been concerns that areas of Manx waters had been significantly over fished, resulting in damage to the sea beds and depleted supplies.
However more recently a considerable effort has been taken to ensure this changes the situation for the better.
In 2010 Scottish Vessels were banned from fishing in Manx waters, the Queenie Management Board was also set up.
It's not yet known if the footage will form part of Hugh's documentary style programme Fish Fight, which has tackled the contentious issues of over intensive fishing from the commercial boats, and the resulting decline in supplies.
If this is the case it is uncertain what approach the TV presenter will take, but Environment, Food and Agriculture Minister Phil Gawne is hopeful it will reflect very well on the Island.
(AUDIO ABOVE)