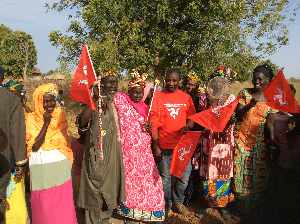 The Isle of Man flag flies in Gambian villages helped by the Island's people.
That's according to Fams Camara from the Mannin Africa charity - who says the International Development Committee and Manx donors have transformed the lives of people in the African country.
The Mansabang and Sarabirani villages have faced serious health and economic problems due to the lack of access to clean water.
Two boreholes and four toilets have been constructed using funding from the IDC.
Fams explains what that means to the people there: