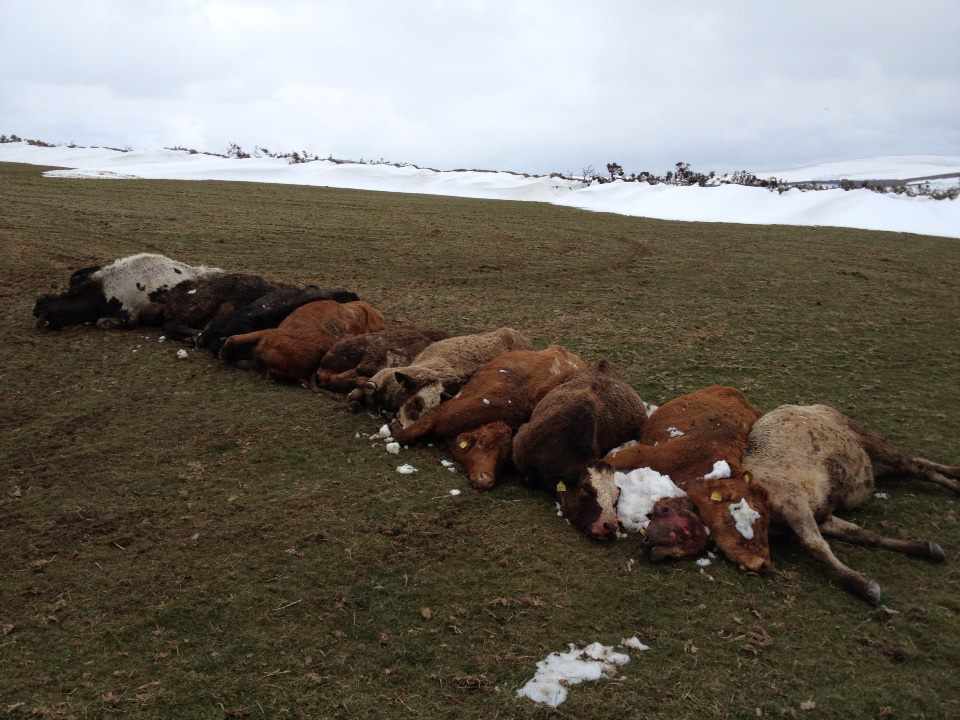 Picture taken by Phil Gawne MHK
Farmers who sustained livestock losses during the recent heavy snow are being asked to contact DEFA so they can sort out safe collection of the dead animals.
The Fallen Stock Service have had their work cut out for them in recent weeks, with a major upturn in collection requests.
Under normal circumstances it is illegal to bury dead animals; however a temporary suspension of this regulation has been put in place to allow on farm disposal, this will last until 28th April.
This method however needs to first be approved and is only permitted in exceptional circumstances.
For more information contact the Fallen Stock Service on 687595.