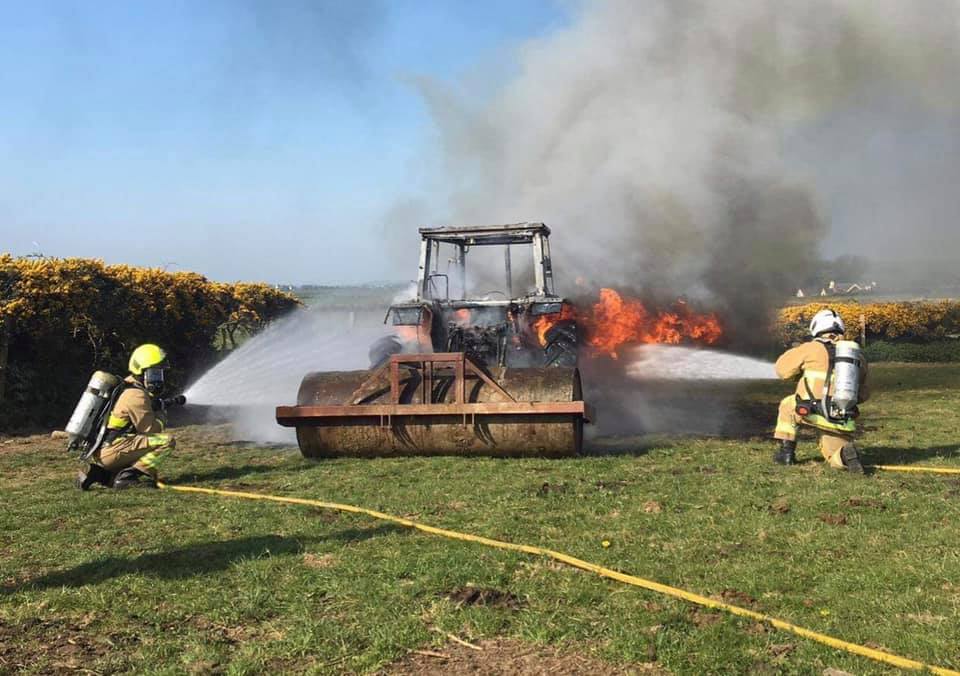 Emergency Services were called out yesterday after a tractor caught fire.
Shortly after 10am Laxy firefighters went to Baldrine - using breathing apparatus and high pressure hose reels they were able to extinguish the blaze.
Officers confirmed the appliances had to replenish water supplies from a nearby hydrant.
It's thought no-one was hurt during the incident.