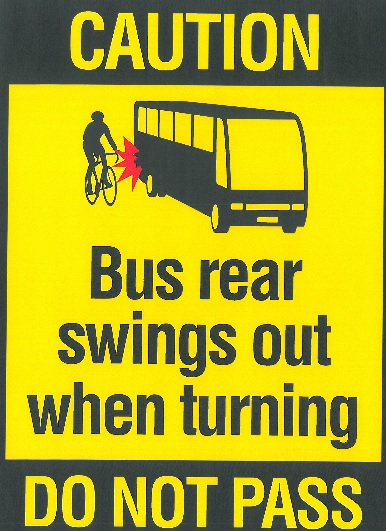 A new poster campaign is warning of the perils of passing turning buses.
Although the issue hasn't resulted in any major incidents over here it is a significant issue in the UK - particularly with cyclists.
The posters will be applied to the rear of all buses in the Bus Vannin fleet.
Head of operations at the Public Transport Division Alf Lloyd says
it's a timely reminder given the amount of extra traffic on the roads: