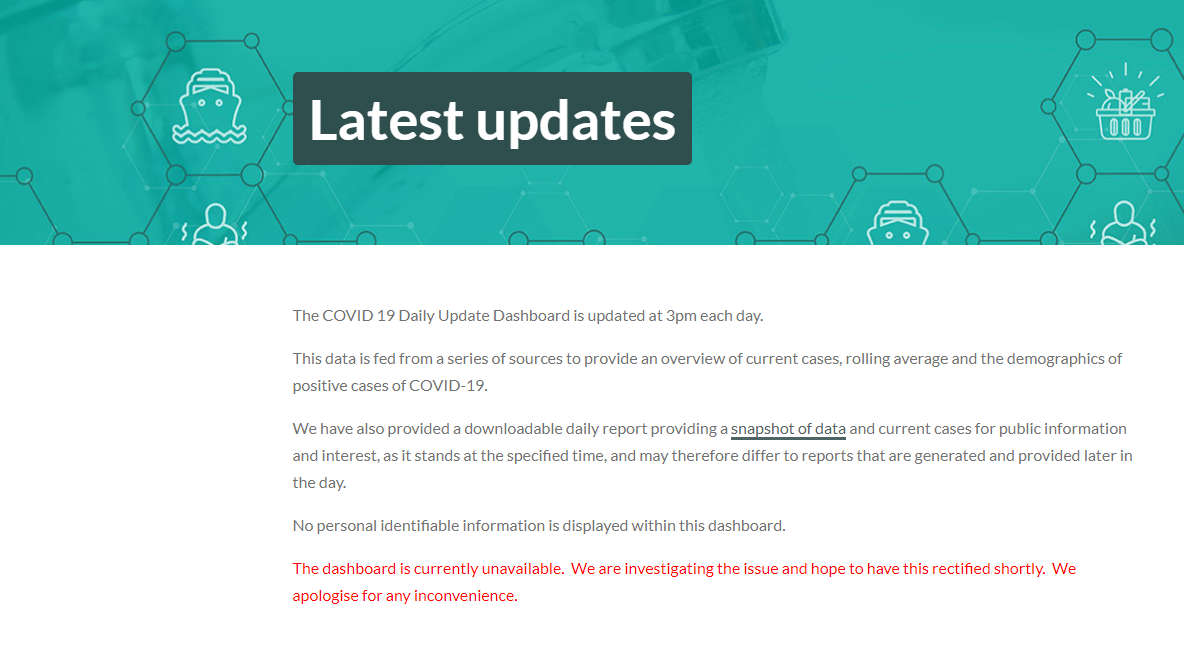 The Island's latest Covid-19 figures haven't been released yet.
The dashboard which updates daily at 3pm is 'currently unavailable'.
Government says it's investigating the issue and hopes to have it fixed shortly.
In a note underneath, officials say due to sharp rise in testing from symptomatic cases - results of positive cases reported on the dashboard are currently delayed by 24-48 hours.