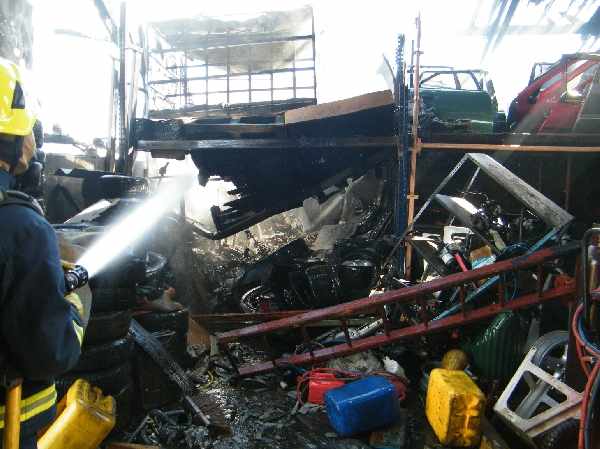 Fire crews spent 5 hours at the scene of a fire in St Marks yesterday.
A road closure was enforced between Orrisdale Road through to St Marks Village due to the fire at Lower Ballachrink Farm just before midday.
The blaze spread to two buildings.
There was extensive damage to 12 vehicles.
The Isle of Man Fire Service said that the fire started in a vehicle during a welding repair.
Nobody was injured.