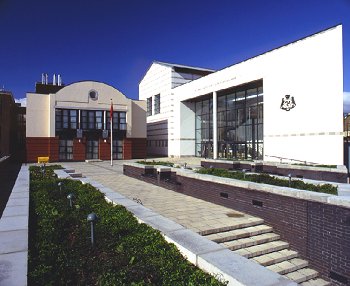 A Douglas man who was accused of fracturing his girlfriend's face has had the charge against him dropped. 
30-year-old Geoffrey Ronald Barber, of Mona Drive, was released from prison yesterday after spending a number of weeks on remand.
He'd been accused of assaulting the 23-year-old, causing grievous bodily harm, at his home address on March 18th.
At Douglas Courthouse yesterday Mr Barber was told the charge was being withdrawn due to the complainant providing a retraction statement.
The court heard she had a "desire to move on" with her life and the issue was "affecting her mental health".
Due to this the prosecutor told the court it was no longer in the "public interest" to pursue the matter - despite the court being told previously the case would progress anyway.
Deputy High Bailiff Jayne Hughes confirmed she'd be writing to the director of prosecutions for an "explanation" and awarded legal costs from central funds.